Overview
Natura is one of Brazil's biggest cosmetic retailers. My team was tasked to design a campaign for the launch of their Rituais Ekos product line.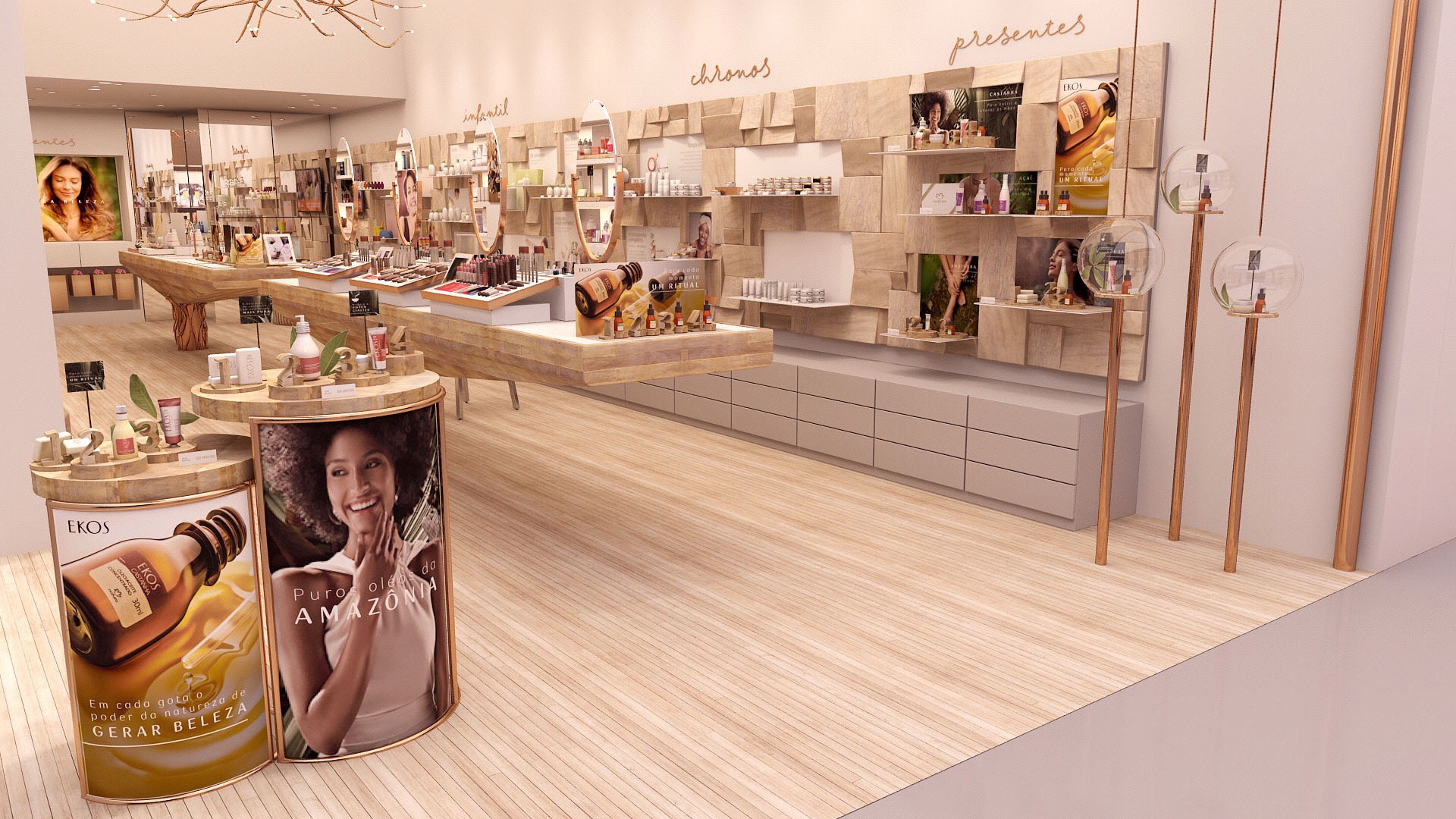 As a Visual Merchandiser Designer, our job is to bring to customer a improved experience of navigation for the customer when going inside the store.
My role was of the lead visual designer and visual merchandise
. I worked with another visual designer, a 3D artist, an architect and a production outsourcer.
Since Rituais Ekos is a line that uses a diverse range the products on particular order, we decided to be specially didactic with the users. With a presentation table on the store's main entry point and another one right inside, we brought three of the key beauty rituals.
That way
we could present immediately to the customer the idea of a step-by-step use that the new line promoted,
without getting too in-depth for the curious.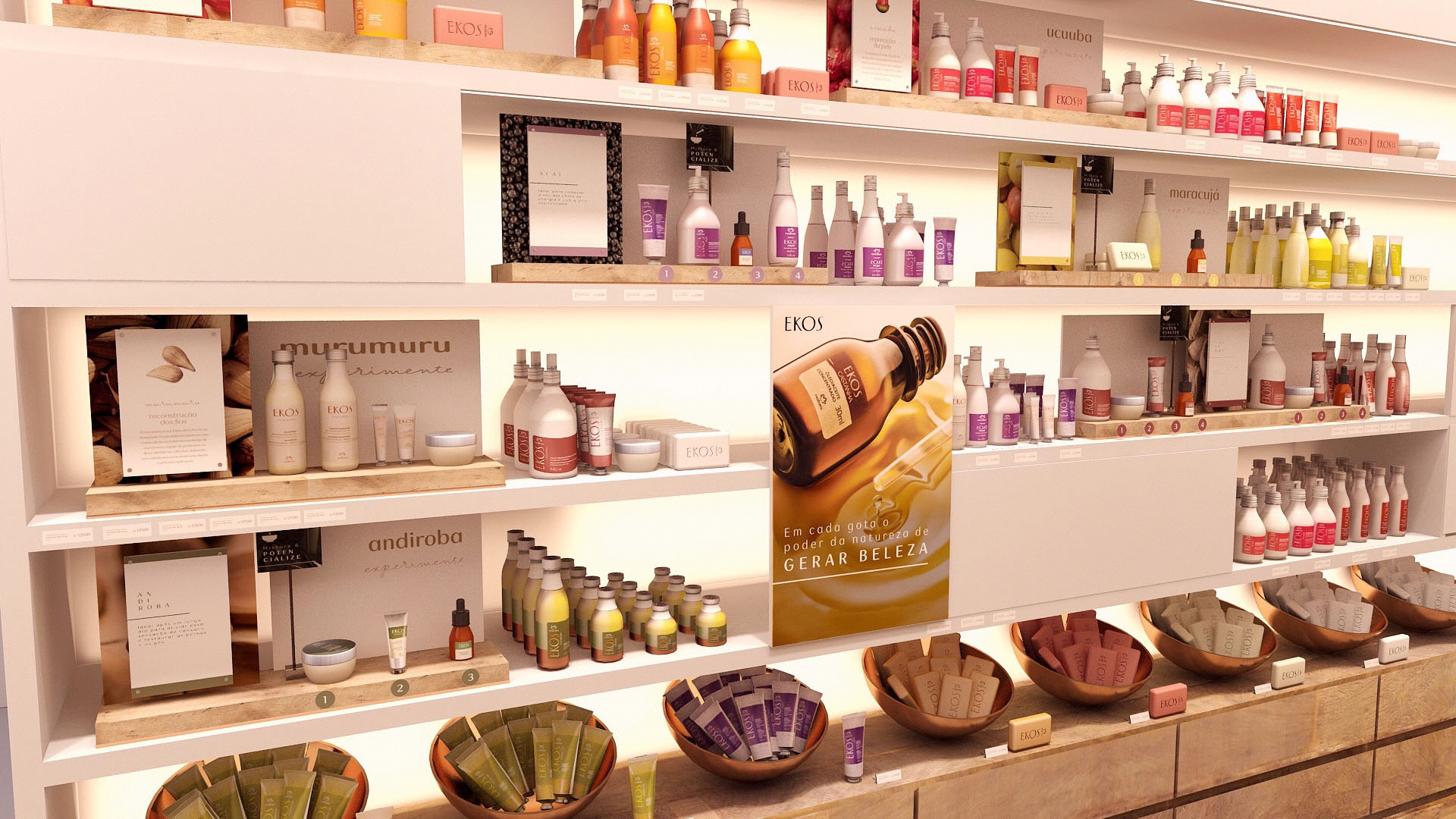 Inside the store, the left-most wall was used to curate and display the greatest range of products. We selected our key-winners and used a wooden platform to elevate them in the midst of every other item sold in store. The idea was to
create a subtle spotlight for the campaign's product that wouldn't blind the rest of the line.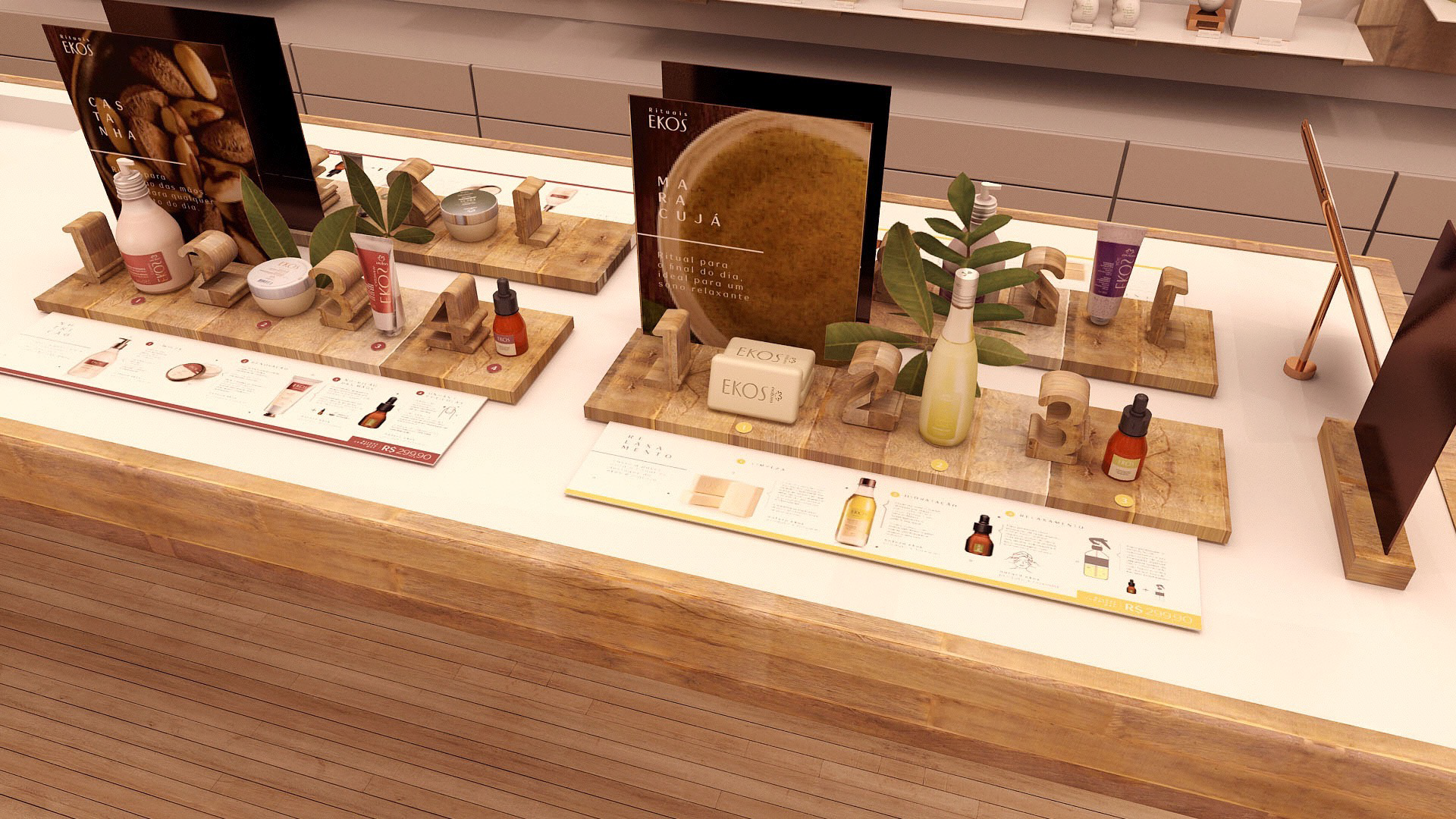 Inside the store we created in-depth displays that explained how to use, the benefits and origin of the product. The customer could test and use everything, it was an invitational experience and we chose to avoid using price tags on this area.
It's was about experimentation, not shopping.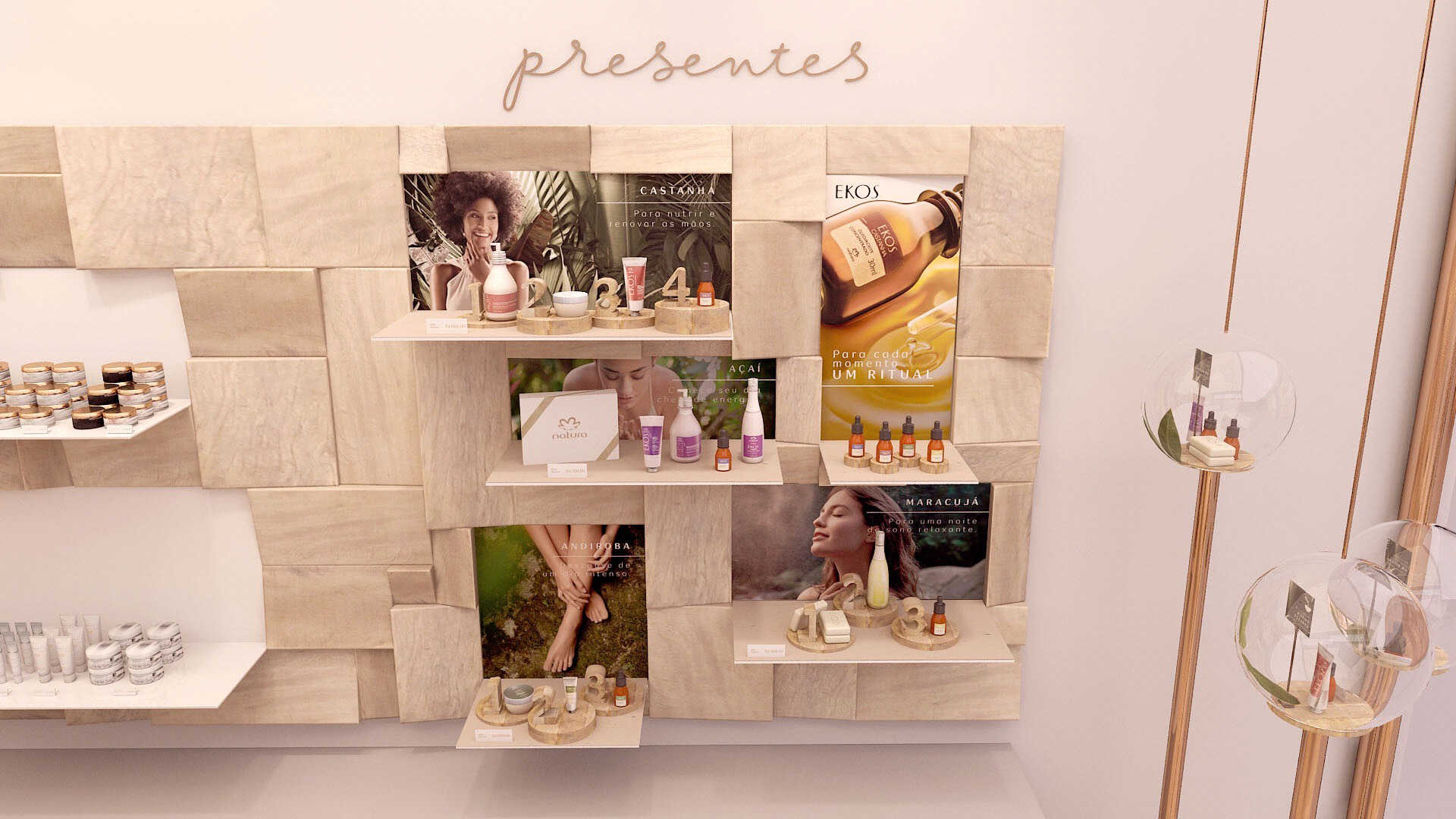 The store right wall was a made for pre-made gifts. Displaying in 5 shelves, we brought all four rituals with a suggested price tag. This wall was inside the store but close to the exit. It proved to be
a way to garner attention of customers before they left
with a wide range of prices.
Credits
Lead Visual Designer:
Ricardo Esteves
Designers: 
Gustavo Milan, Lucas Oliveira, Rafael Natali
Production Outsourcer:
Luciano Vasconcellos
Architects:
Ricardo Campos, Camilla Freitas