Overview
Triton is a L-Carnitine supplement. A fat loss agent that doesn't work my increasing the body thermogenic effect, but, converting stored fat into energy. Made from the highest quality kind of Carnitine, Carnipure, Triton is a game changer in the brazilian market.
The Challenge
Design a lead generation page that could explain the ingredient and consequently improve conversion and user engagement with the Iridium Labs brand. L-Carnitine is an ingredient that doesn't cause any physical feeling on the user, making it hard for them to believe, in the short term, if it works.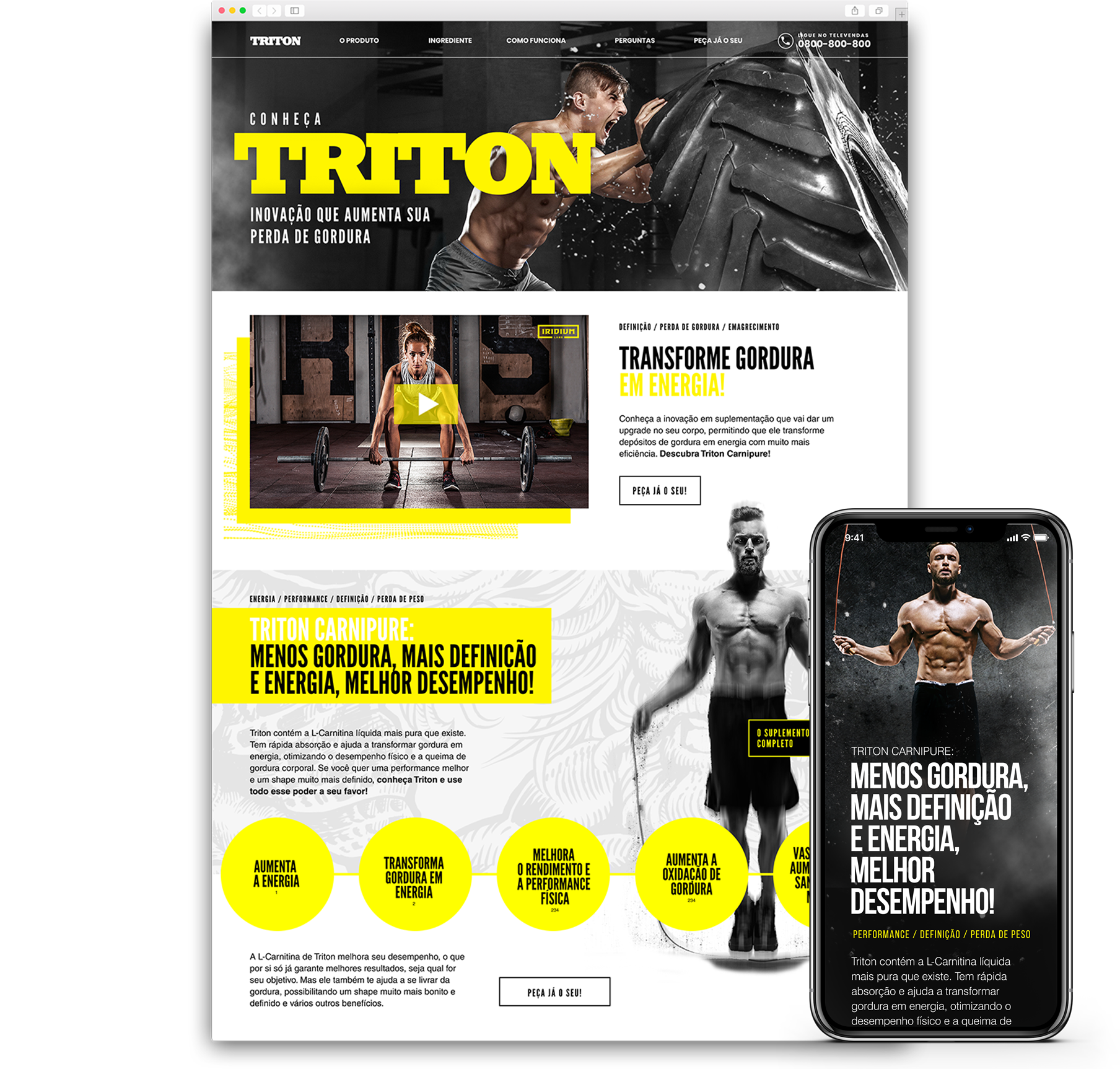 The Problem
Each product launch brings obstacles. Triton by far brought the hardest one. How can we explain to the user that Triton, is fat loss supplement, but you won't feel it? Most of the market is riddled with thermogenic stimulants. Without this sensation as an anchor, how can a product page can generate leads when its competitors are easier to 'feel'?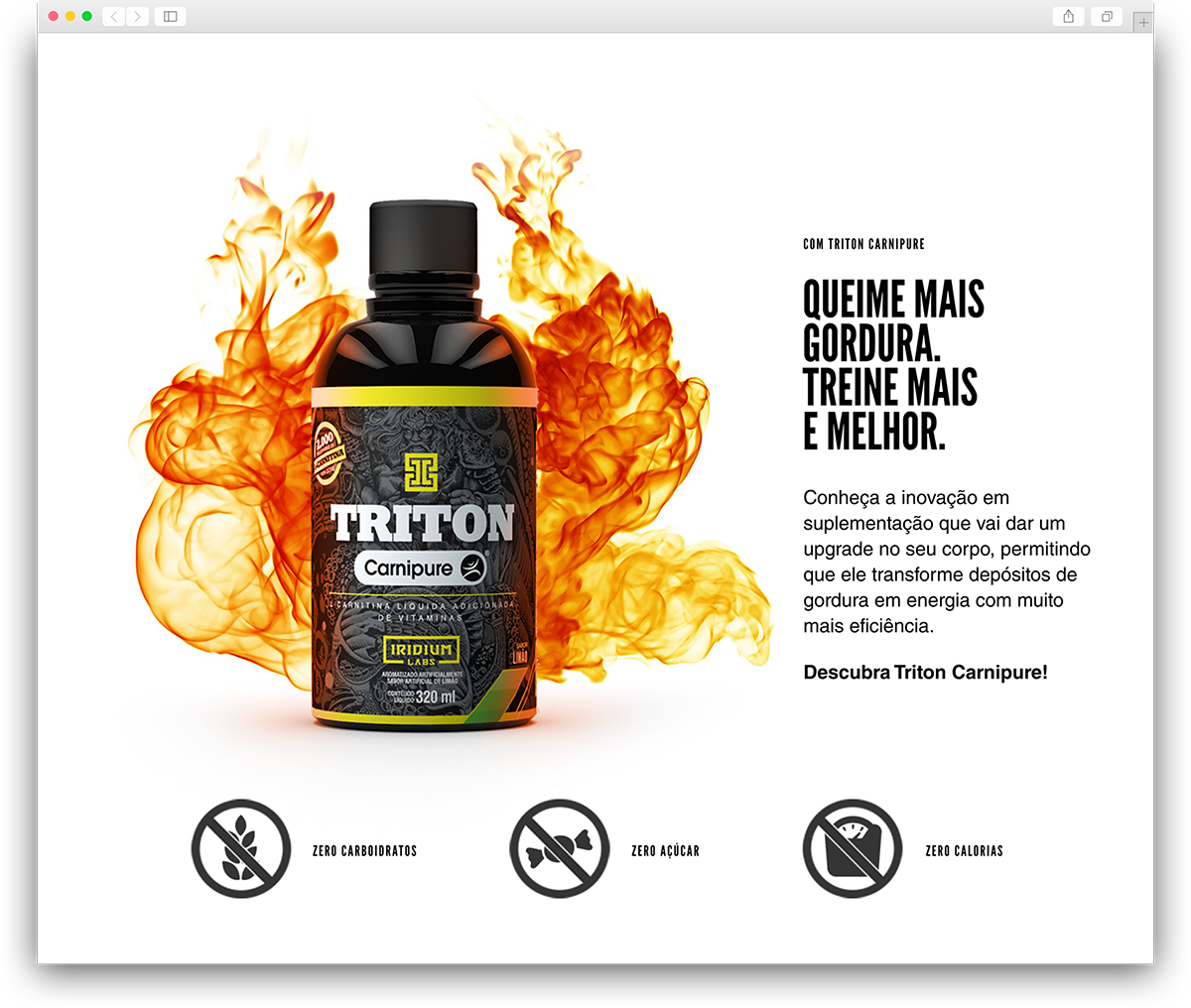 Research
With a hard to explain product, the strategy was to test a visually heavy page. Using infographics and displaying the main information through small text boxes that would highlight the key benefits of the product. We needed to be sure in two areas: make convincing CTAs that could easily be reached through the page and develop a easy to engage form.
For that we studied material from both
VWO
and
Unbounce
in how to develop and increase the performance of lead generation pages. We found this itens to be key on our design:
Decreasing the number of form fields from four to three it increased conversion by △50%
Changing the "phone" field from required to optional increased conversions by △275%
The eye can move from a top label to the field in 50ms compared to 240ms for a left label informative client-side validation.
△83.75% by having specificity in the reasons of why to sign up.
A CTA placed way below the fold at the bottom of a very long landing page can significantly increase leads by △304%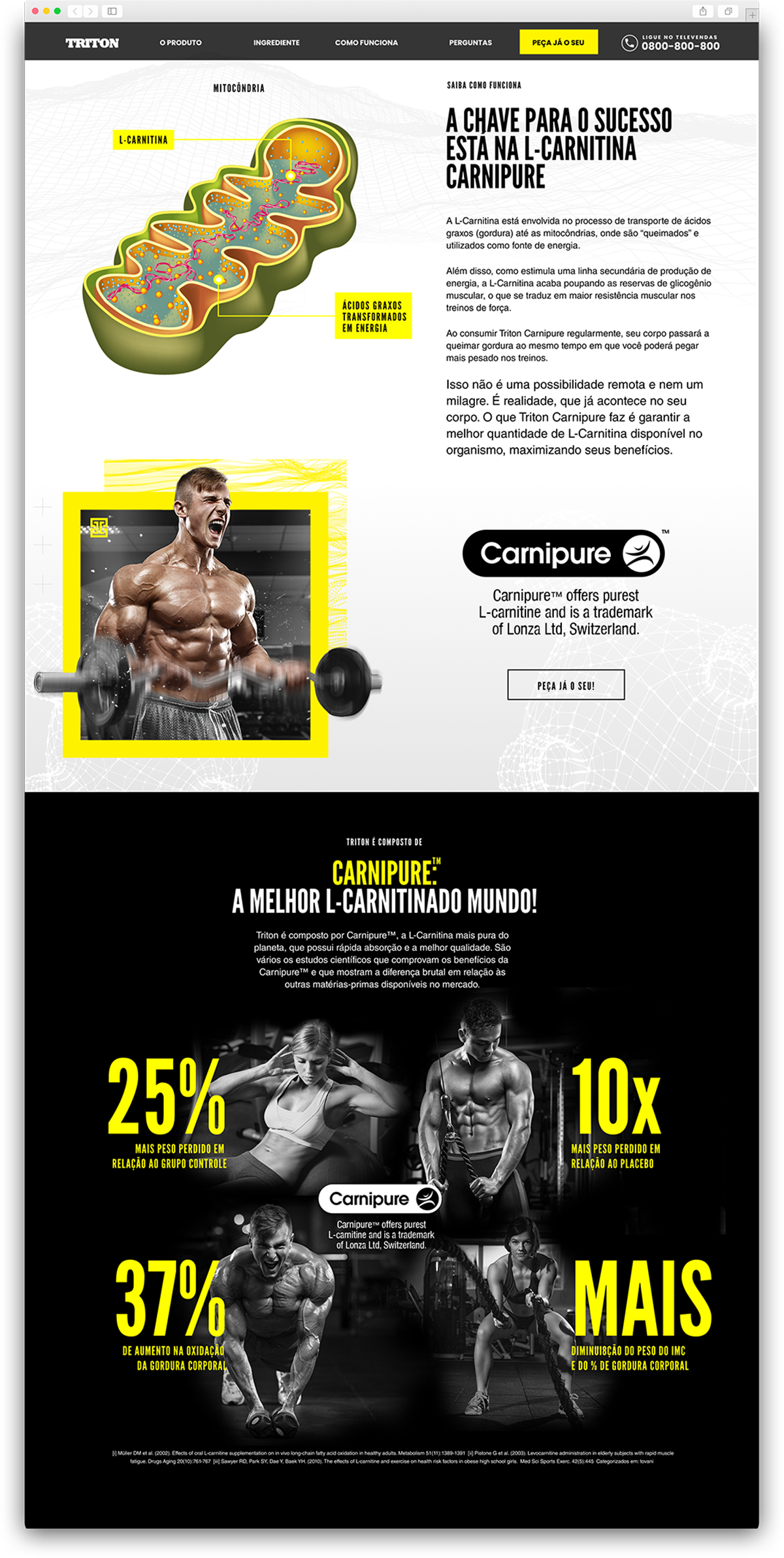 The Solution
The lead generation page needed to tell a visual story, using science as a support. The content was essential, our goal was strategic: we didn't want to compete with fat loss stimulants. We wanted the user to know that our product could enhance their performance without raising the stimulant dosage.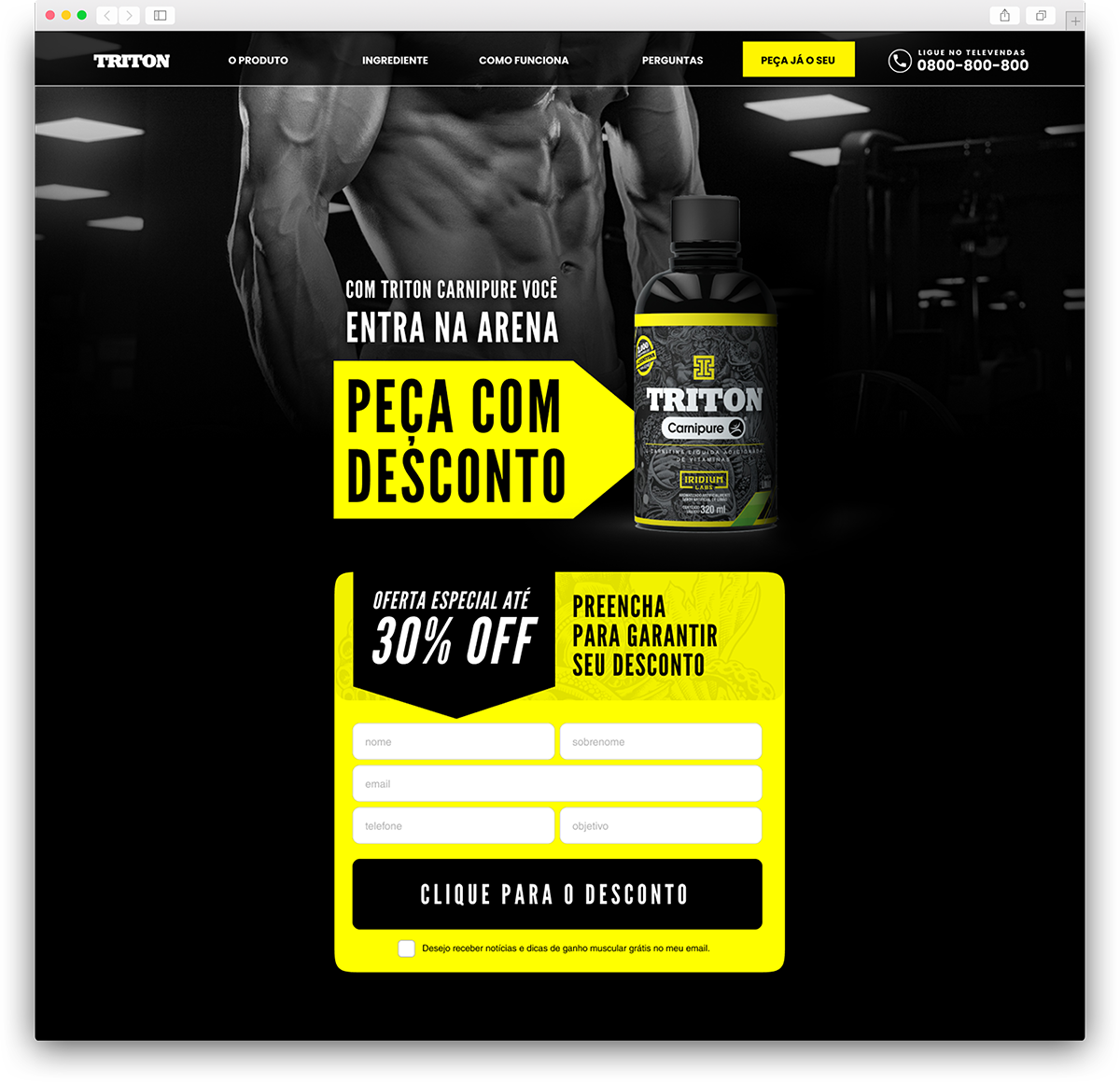 Credits
UX Design:
Ricardo Esteves
Developer:
Hugo Cardoso
Copywriting:
Gabriel Rubenstein